Testimonials
How does Mente help the children who use it and their families? See what parents, teachers and medical professionals have to say about this medical therapy system and how it changed their lives.
Latest Mente testimonials
The results are clear: "This really has been a spectacular success." In just 12 weeks, Hannah is a lot calmer, able to think more clearly and take a breath before a situation overwhelms hers. Meltdowns are rare, and where she often used to react aggressively to her sister, now she rarely does.
United Kingdom, 2019
Special education teacher of Kivanc, 7-year-old boy
"We began educational therapy with Kıvanç two years ago after he began showing signs of poor attention, hyperactivity and severe behavioural problems. His behaviour problems increased due to a unsuitable and persistent approach taken in previous educational therapy sessions. Her mother was so disappointed; she was told that the only way to make Kıvanc sit at table to do his tasks was to tie him to the table. Our approach with him was totally different – we reached out to him through sports and play activities. It worked, and he started to communicate with us, to understand certain commands but those were limited. He had reached school age and we were looking at alternatives to help him be ready for that step. His family and I decided to use the Mente Autism headband. After 10 days of use, Kıvanc was calmer and more open to receiving instructions, and he understood commands during sessions a lot better. At that point, Kıvanc was ready to go to kindergarten. The therapy with Mente Autism helped us to improve his communication skills, to teach him social skills and, more importantly, his behavioral problems decreased significantly. When I visited him at the kindergarten, I did not recognize him. He was listening to the story told by the teacher and he was happy. When he asked for juice at the supermarket, his family were overjoyed. He started to use 2 words sentences. Today; Kıvanc is speaking and he is going to start primary school in September 2018."
Turkey, August 2018
Parent of 7-year-old boy
"I am the mother of a 7-year-old boy. He has started education therapy and had regular visits to a neurologist, a psychiatrist and a pedagogist when he was diagnosed with autism aged 3. He had been showing symptoms of hyperactivity, tantrums, poor concentration and he had not been responding his name. He did not accept anybody coming to our house; it took him a year to adapt to school. He had been using medication and receiving intense education therapy but there was no improvement in his situation. Although we got negative feedback from his educators, I never lost hope. Time was passing, and I had been repeatedly told that there was nothing we could do, he was not open to learning or other therapies, there were no changes in his development. When I had almost lost all hope, I came across Mente Autism. At the beginning I had concerns that he was not going to accept the headband. On the first day of our therapy after only 10 minutes he had accepted the headband and we completed a full session. I was shocked. After few sessions of therapy, he started showing signs that he was calmer and relaxed, he started to understand my commands without having to repeat them; he started to show things which are interesting to him by pointing at them with his finger; his tantrums and episodes of agitation decreased. We now have a social life; going to the shopping mall, using public transportation, playing at kindergarten is possible without his father's help. I am so happy; our life quality has improved and even the educators were surprised when they saw these changes. He has started to complete his education therapy sessions without interruption. We heard him speak his first words – mummy, daddy, come. Every family with a child with autism should try Mente Autism."
12 months usage, Turkey
Sadiye, mother of 4,5 years old boy Samet
"I have a son with autism spectrum disorder who is 4.5 years old. I was introduced to the Mente Autism device 10 months ago. Before we started using the Mente Autism therapy, my son had tantrums and was severely agitated at times. He was non-verbal and had very poor eye contact. He could not express himself or ask for something. At the beginning he would cry during the therapy sessions. However, after the third or fourth session, he was calmer and started to accept the headband. I noticed that he had become calmer, he was less agitated and there were fewer tantrums. Moreover, his awareness of what was happening around him increased. My hopes were boosted when I heard his first word – "father". I will continue to use Mente Autism – within a short time my son has benefited a lot from the therapy. I recommend Mente Autism without hesitation."
Turkey, August 2018
The latest issue of Autismus in Germany features an article on Mente Autism and Mert's testimonial. Mert is a five-year-old boy who has been using Mente Autism for six months.
6 months usage, Germany, June 2018
Sendogan Demirtas, Parent of 5-year-old boy
"Mert is a five-year-old boy with ASD who has been using Mente Autism for over three months.
Within a few weeks of starting the therapy, Mert's parents noticed several changes in his communication levels, attention and behaviour.
According to his parents, Mert's vocabulary has increased, in turn, positively affecting his communication and language skills. Furthermore, his attention span has increased.
Since he started using Mente Autism, Mert is talking a lot more, his reactions to conversations have got better and his behaviour in kindergarten has improved. The boy's parents said that he likes puzzles, numbers and his concentration has got better.
Mert has also accepted the Mente Autism headband, in fact his parents said that their son likes the therapy and asks for it every morning without them prompting him."
Germany, August 2017
Clara, mother to nine-year-old Max, discovered Mente following her son's Autism diagnosis. Here, she shares her experience.
"The pain of having his condition confirmed was like a knife turning in our stomachs. I had a feeling of utter powerlessness. I assure you, when everyone said to me, 'I understand ….', I replied no, you cannot understand. It was a vice-like grip on your throat which takes your breath away and doesn't allow you to sleep at night.
We started the process by visiting Neuropsychiatric children's departments, but it felt like nobody was telling me how to improve the situation.
These testimonials refer to previous versions of Mente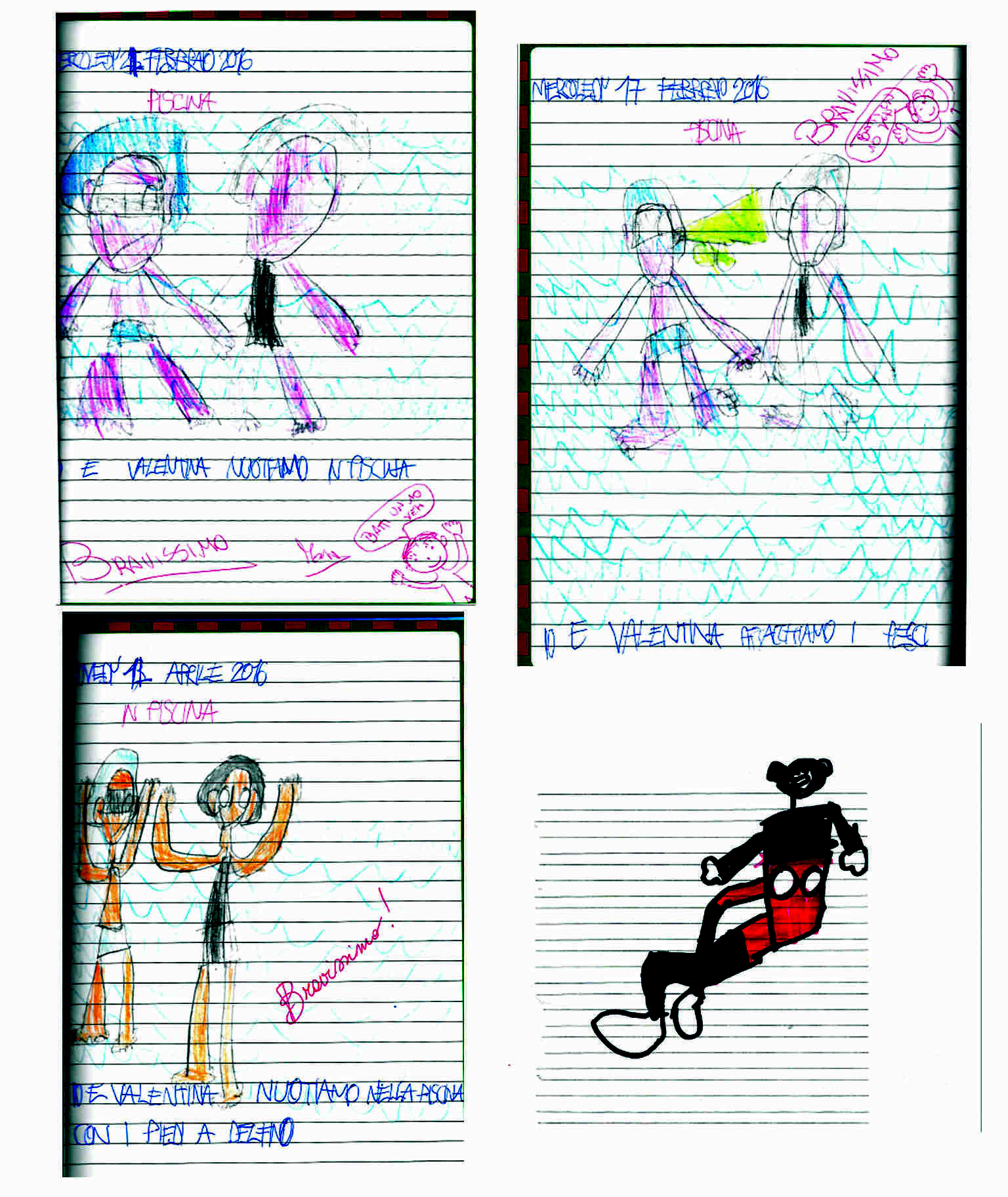 Fabio and Cristina, Parents of 11-year-old boy
"Since we started using Mente in February 2016, we have noticed a number of behavioural changes in our son. He accepted to use Mente with very few problems, so much so that after some time he started to ask for it when he woke up. This showed us that he sees the therapy as an integral part of his rigid daily routine. We noticed that he started to draw as a means of recreation and with greater attention to descriptive detail that he never showed before. His drawings are neater and less anxious. In general, the intensity and duration of repetitive actions and moments of estrangement from reality are reduced. He is also responding, in a very positive way, to stimuli that help him to return to normality from 'his world'. As for his behaviour, an improved attention span has enabled him to exit 'his world' in a shorter period of time. We have noticed changes in his sleeping habits, in that he is waking up fewer times during the night. Thank you for giving us the opportunity to try the Mente Autism system. The four drawings below are pre- and post- Mente Autism use."
Clockwise, from left: Samuel's drawings. The first two were done before starting he started using Mente Autism. The third image was done after 60 days of Mente Autism use and the final drawing, after 75 days.
ASD, 2.5 months' usage of Mente, August 2016
Cristina, Parent of 7-year-old boy
"After one month of use, our son, Manuel, has accepted the headband. We have seen considerable improvement, in that he is less hyperactive and more relaxed. At school, he often joins in and works with his classmates. He also spends more time in the classroom with them. (He has a small area that connects with the classroom where, apart from studying, he takes part in small group activities; a classmate and another student from the other first year class take it in turns to have lunch with him. He appears to accept change with less fear and he is easier to handle during those moments of frustration. In the past month, we have started to use the ABA method at home although we spend fewer hours than is necessary due to teacher issues. However, that said, after a month his carers noticed that it had become easier for him to accept the rules and 'punishments', such as taking the game away from him if he does not obey a rule. The carers also noticed that in a short period of time he is capable of formulating requests. He has started to copy pictures (a kite, cloud) and is better at colouring. During a school outing, his teacher was surprised and deeply touched when she saw him taking part in activities with his classmates. Birthday parties are still a challenge for him to interact with his friends; the attention paid to smart phones and other novelties still causes him to somewhat withdraw from the group."
ASD, 45 days' usage, Italy, August 2016
Asra Alhefazy, Parent of 8-year-old child
"We started using Mente Autism six months ago and after only 45 sessions we were shocked that he started to make eye contact with us, to the extent that it became almost normal behaviour. This was something we had previously spent nearly two years trying to achieve. The success we achieved in such a short time encouraged us to keep the therapy going. We have noticed other behavioural changes in him. He has started to understand basic orders such as 'bring the water', 'close the door' and so on. My son not only recognises his name but he turns in the direction where the sound is coming from. This has been an amazing time for us and as a family we are once again hopeful. We are looking forward to using the next generation of Mente Autism and are firm believers in neurofeedback therapy."
ASD, 45 days' usage, Iraq, August 2016
Claire Florian, Parent of 12-year-old boy
"My son, 12 years of age, has been using Mente for the past four years. The changes we have seen in him since he started using Mente have been staggering. Once a highly non-verbal boy, our son's language and communication skills have improved enormously. Not only does he understand what others are saying, but at times he initiates the conversation. He is more independent in that he has started taking decisions himself, as many boys his age tend to do. Hearing my son talk and engage in discussion was, and still is, the ultimate gift I could have ever hoped for. The change in him over the past four years has been remarkable. His speech therapist has also remarked that his communication abilities have greatly improved. Mente continues to positively change my family's dynamics and for that, I do recommend it."
ASD, 4 years' usage, Malta, August 2016
Eqab AL-Badarneh, Senior Occupational Therapist
"Ashwaq displays symptoms such as poor eye contact and concentration, and most of the time she doesn't respond to her name. Our centre therefore started to apply Mente therapy, inviting her to daily sessions. During her first semester, she did not attend regularly, partly because there were too many days off for celebration at the time, which disrupted her schedule. After she used Mente for 10 consecutive sessions, we noticed that Ashwaq started giving eye contact; she started watching TV and looking at her mother.
We asked the family whether there had been any changes to Ashwaq's daily life (apart from Mente) such as any changes to diet, therapy or medication and the mother replied that there had been no such changes at all. The mother also remarked that she had noticed improvements in Ashwaq's eye contact and attentiveness.
This is very encouraging in so short a time, and we are carefully monitoring Ashwaq's progress as she continues to use Mente."
Ras Al-Khaimah Rehabilation Center, UAE, January 2015
"My daughter, Jade, 4 years of age, has been using Mente for well over a month now. As early as a week and half into starting her daily therapy sessions, I could personally experience the gradual and positive effect Mente had on my child. Her communication skills have increased exponentially as I am able to reach her, now more than ever. At first, it was hard to get the therapy to fit into her routine, but after she grew accustomed to it, I was surprised that she started requesting the daily sessions herself. She has since been able to be more receptive, able to communicate more with others and initiate interaction on her own. She has become more creative, more sociable and able to maintain role-play games with ease. Even her teachers and school administrators have observed her radical change in behaviour and have themselves remarked on this on several different occasions."
ASD, 2 months' usage, Malta, May 2014
Connie, Pre-School Teacher of Jade – 4-year-old girl /
"I am a pre-school teacher, currently teaching a kindergarten class of 4-year-old children. Among my students, I have the pleasure of taking care of a wonderful and highly interesting child with autism, Jade. Early on, I was informed by her mother that Jade was making daily use of Mente prior to attending school. For the past 8 weeks, the mother's excitement and enthusiasm rubbed off on me and together we witnessed first-hand Jade's significant improvements. Merely two weeks after introducing the Mente therapy, Jade was more communicative with us teachers and her classmates, more independent and less prone to emotional meltdowns. In fact, before using the therapy, she would grab hold to her mother and wouldn't allow her to leave the school in the morning. When her mother eventually left, Jade was often unmanageable, due to random emotional outbreaks followed by lack of communication and comprehension, and restlessness. This all changed within the past 8 weeks as Jade has taken great strides forward, behavior- and education-wise, bringing her up to par with the top-performing students in my class. Not only that, now Jade is extremely comfortable with her mother leaving: She remains seated and calmly waves goodbye, saying "Goodbye Mum, I'll see you later" and blowing her a kiss."
ASD, 2 months' usage, Malta, May 2014
Jacqueline Cachia, Parent of Isaac – 9-year-old boy
"I introduced Mente to my 9-year old autistic son two years ago. Within the first month, we observed very gradual improvements in his behaviour. After a month and a half, my son became more talkative and more inclined to engage with others – and with me. Honestly, it was a breath of fresh air to hear my estranged and scarcely verbal son become considerably more expressive and ever-more reachable. Essentially, I was experiencing a new person. About 3 months in, my husband and I wanted to test whether the changes we saw were directly attributed to the Mente therapy or otherwise unrelated – so we chose to stop the using Mente altogether for a short period of time and observe how our son would react. Almost immediately my son regressed and after a month of stopping Mente, we wholeheartedly returned to doing the daily therapy sessions – and we haven't stopped since."
ASD, 2 years' usage, Malta, May 2014
Parent of 6-year-old girl
"My daughter is 6 years old and has ASD. After one week of using the device, she was more present and aware of her surroundings, showed affection, was calmer, had a better attention span, and showed traces of pretend play."
 ASD, 6 months' usage, Malta, May 2013
Parent of 11-year-old girl
"My daughter is 11 years old and she has PDD (Pervasive Developmental Disorder). We have been using the Mente for 5 months now and we have not had any problems to date. Actually, our daughter really likes it. We have also noticed that she is doing better at school. I have already recommended the Mente to others because we really saw a change in her."
 PDD, 6 months' usage, Malta, May 2013
Are you a Clinician and want to integrate/add Mente into your clinical practice?
Sign up to become a Mente therapist, expand your reach and improve patient outcomes.