Latest Partnership Updates
Mente and Brain Therapeutics, are delighted to announce a new partnership to introduce Mente to the Greek market.
With many years of experience bringing premium products, services and support to the healthcare market in Greece and 12 more countries (66 million population), Brain Therapeutics is a Central Nervous System Specialty Company focused on three Therapeutic areas: Psychiatry, Neurology and Pain. Brain Therapeutics is focused on the high unmet need in the sophisticated area of CNS and the team has more than 100 years' experience within Brain Disorders and commercial capabilities acquired through years of experience in multinational pharma. In addition, the team has a strong network among CNS key opinion leaders and all these years is dedicated to Brain Disorders.
Peter Griffiths, CEO of Neurotech International said: "We are delighted to announce Brain Therapeutics as our distribution partner in Greece. After successfully renewing our CE Medical registration, this is another milestone for Neurotech in Europe. Brain Therapeutics has extensive experience and commercial capabilities in Greece and other regions such as Balkan countries & Eastern Europe, we look forward to working with them to market and promote Mente Autism."
George Pavlakis, Managing Director of Brain Therapeutics, said: "We are honoured to have been chosen to represent Neurotech in Greece. Our experience in the field coupled with Neurotech's vision for autism will allow us to tap into what we believe is an outstanding market potential."
More information can be obtained from their website http://www.braintherapeutics.gr/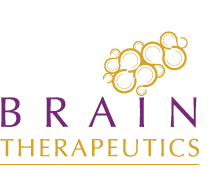 Mente and the Australian Neurofeedback Institute (ANFI) are pleased to announce a new partnership which will bring together the advanced neuroscience skills of ANFI along with Mente's clinically-proven therapy for the Australian market. ANFI as the centre of excellence collaborates with the research partners in academia, world leaders in mental health treatment and neuromodulation technology manufacturers to develop, deliver, expand and promote cutting edge treatments, client outcomes and industry training.
The team at ANFI will be providing qEEG services and expert analysis to support clinicians working with Mente. ANFI's services and contact details are available at www.anfi.org.au/anfi-mente-partnership/.