Find a Clinician
Connect with one of our Mente Clinicians today, by finding one in your area. If we do not have a clinician in your area, you can also connect to our Remote Clinic and a clinician will oversee the therapy and set up calls remotely to discuss the progress.
If you are a clinician and interested in signing up to the Mente Clinicians Directory, click here.
We are sorry! Currently we do not have a clinician in that state. Please find other clinicians in the US listed below who you may get in contact with.
Dr. Minh Tran
Norcal Brain Center
California, United States of America
---
Dr. Minh Tran is the owner and leading practitioner of Norcal Brain Center. Dr. Tran was born and raised in Fresno, California and received his Bachelor of Science Degree in Exercise Biology from the University of California, Davis, where he developed his passion for learning about the human body. He then went on to complete his graduate work at Life Chiropractic College West, and then pursued his postdoctoral education in Clinical Neuroscience. He is a board certified Diplomate of the American Chiropractic Neurology Board (DACNB) and is currently pursuing his Fellowship in Clinical Neurochemistry and Nutrition (FABNN) and fellowship in Traumatic Brain Injury and Rehabilitation (FABBIR). Dr. Tran has had years of advanced post doctorate training in Functional Medicine and Neuroendocrine studies to provide a comprehensive and unique approach to patient care. Dr. Tran uses the latest techniques and research to improve the health and well being of patients. He looks at the body as a whole instead of a sum of it's parts, and that allows him to determine the root cause of the issue and develop a personalized treatment plan to resolve the issues, instead of just treating the symptoms. His practice focuses on working with children and adults with developmental disorders such as Autism Spectrum Disorder, ADHD, and many more.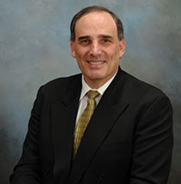 David S. Cantor, Ph.D., MS, FNAN, QEEG-D, IBQE-D, BCN
Mind & Motion Developmental Centers
Georgia, United States of America
---
Dr. David Cantor received a Bachelor's Degree with Distinction in Psychology from the University of Connecticut, a Masters and Doctorate in psychology at the State University of New York at Stony Brook and a postdoctoral Master of Science in Psychopharmacology from Fairleigh University. Dr Cantor is a Fellow with the National Academy of Neuropsychology, former President of the EEG and Clinical Neuroscience Society, President of the International Society of Neurofeedback and Research and is Board Certified in Quantitative EEG and Board Certified in Neurofeedback. He is also on the Board of Directors of NeuroTech, the parent company of Mentetech.
Peggy Hill, LCSW, QEEGD, BCN, Sr. Fellow
Windward Biofeedback Associates,
Hawaii, United States of America
---
Peggy Hill, LCSW, Board Certified in Quantitative EEG assessment (qEEGD) and Neurofeedback (BCN), is the director of  Windward Biofeedback Associates, founded in 2001.   Peggy is trained as a clinical social worker focusing on issues of children and families.  She is noted for her supportive, caring and effective work with youngsters having problems in school, and with anxious, panicky teens and adults. Since many of the youngsters she has worked with function on the autism spectrum she has specialized in helping children with Autism and their families. In her quest for more effective strategies she has  mastered psycho-physiological approaches that help people feel and perform their best and is currently pursuing a certificate in Applied Psychophysiology.  She is an early adopter of the Mente system for helping children with Autism function better.     
Andrea Nazarenko
Old Mill Chiropractic,
South Carolina, United States of America
---
We are a chiropractic and family wellness center focused on promoting health and wellness in families. We offer full chiropractic services, functional medicine, and Mente neurofeedback. Our #1 international best selling book is When Food Hurts, which can be purchased on amazon. Dr. Eric is a certified pediatric chiropractor. Dr. Andrea is a research psychologist.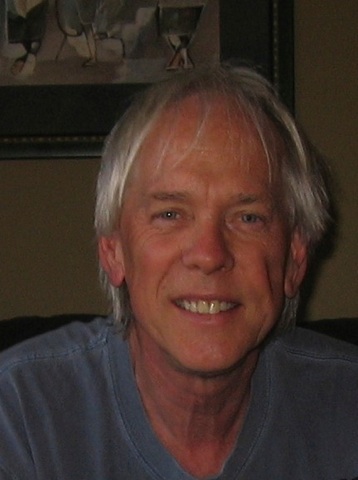 Jon Hegg
Brain Training International,
Deakin ACT, Australia
---
Jon Hegg is a registered psychologist and has been practicing for close to forty-five years. He completed his Master's degree, MA (Psych), at Sydney University in 1981. Jon worked with the NSW Inner Metropolitan Health Services Drug Advisory Service between 1976 and 1986, subsequent to which he entered private practice. Currently, Jon is the director of Brain Training International located in Deakin, ACT. His clinic specialises in Quantitative Electroencephalography (qEEG), and Neurofeedback.
Claudia Schütz
Brain Training Center,
Neuheim (Zug), Switzerland
---
I am a business professional with a passion for new projects and strong communication, networking and design skills. After working for 16 years at Siemens as electrical engineer, I decided to found my own company. I am passionate about empathic communication as the most important key to personal and organizational success, creating emotional connection. I aim to apply my expertise and my cultural background focused on delivering sustainable business solutions.

Gina Elizabeth Pinto Rodriguez
Diagnóstico y Rehabilitación Neurocognitiva,
Quito, Ecuador
---
We provide Psycho-Neuro-Education services, with the application of advanced technology resources, scientifically validated by many research centers around the world.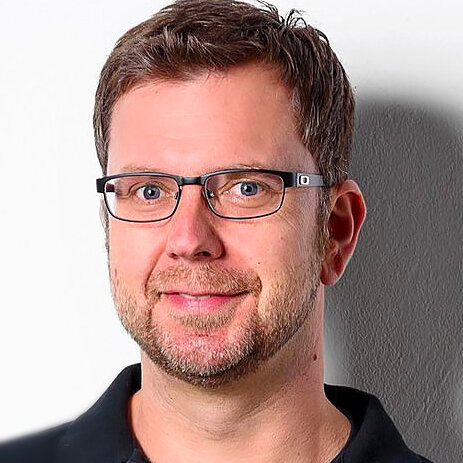 Normen Schack
Ergotherapie in Hannover,
Hannover, Germany
---
Normen Schack ist zertifizierter Ergotherapeut und Heilpraktiker in Hannover. Seit 2009 arbeitet Normen mit Neurofeedback und Biofeedback und hat sich zu einem beliebten internationalen Trainer entwickelt. Er verfügt über Zertifizierungen als QEEG-Experte, Neurofeedback-, Peak Performance- und NeuroMeditation Instructor. Er ist CO eines der größten Neurofeedback-Institute in Deutschland.

Dr Rosie Kitchiner
GFChiro Ltd,
Milton Keynes, United Kingdom
---
I am a the Lead Practitioner at GFChiro Ltd. I have two first degrees: one from the University of London in Biochemistry and Physiology; one from the University of Wales in Chiropractic, a postgraduate M.Sc in Chiropractic Paediatrics (M.Sc.(Paeds)) and am a Fellow of the Royal College of Chiropractors Paediatric Speciality Faculty (FRCC(Paeds)). I am a Certified Chiropractic Extremity Practitioner (CCEP), a Fellow of the American College of Functional Neurology (FACFN), a Fellow of the American Board of Vestibular Rehabilitation, (FABVR), Fellow of the American Board of Brain Injury Rehabilitation (FABBIR), and a Certified Functional Medicine Practitioner (CPFM). I am a member of the British Chiropractic Association (BCA). I am a registered Tinsley House provider, a registered BUPA and AXA/PPP and other health insurers practitioner.
We are sorry! Currently we do not have a clinician in your area however our Mente Specialist would be happy to assist you. Click Connect to sign up and a Mente Specialist will be in contact with you shortly.