Neurotech International Limited is a medical device and solutions company incorporated in Australia and operating through its wholly-owned, Malta-based subsidiary AAT Research Limited. Neurotech's primary mission is to improve the lives of people with neurological conditions, with a vision of becoming the global leader in home-use and clinical neurotechnology solutions that are both accessible and affordable. Through flagship device Mente and its associated platform, Neurotech is focused on the development and commercialisation of technological solutions for the screening and treatment of symptoms associated with conditions such as autism. Mente is the world's first home therapy that is clinically proven to increase engagement and improve relaxation in autistic children with elevated Delta band brain activity.
For further information on Neurotech, please click here.
Our Mission
To improve the lives of people with neurological conditions.
Our Vision
To become a global leader in home-use and clinical neurotechnology solutions, which are accessible and affordable.
Our commitment to Quality
Commitment to the effectiveness of its QMS per regulatory requirements, whilst continuously improving the research and efficiency of its present and future medical devices.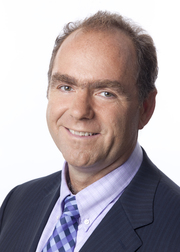 Peter J.L. Griffiths
Chief Executive Officer
Peter J.L. Griffiths, B.Sc. (Hons), draws on his more than 20 years of leadership experience in the software industry.As EVP and Group Executive at CA Technologies, he was responsible for investment and strategy across the five business units that drove the company's leadership in IT Management Cloud, Application Development, Operations, DevOps and Security for enterprise and growth markets. As a member of the company's Executive Management Team; Mr Griffiths also oversaw all aspects of Operations, M&A activity, Industry Solutions, and the CA Technologies Innovation Center, driving mobile-first software products and the transition to SaaS offerings and business models.
Before CA Technologies, Mr Griffiths was Vice President, WW Business Analytics and Applications for IBM, a key driver in building the Business Analytics division within IBM Software Group, including the acquisition and integration of SPSS, Clarity, OpenPages and Cognos.
Prior to IBM, Mr Griffiths served on the executive team at Cognos, Inc. a global leader of Business Intelligence, Business Analytics and Performance Management software, where he was SVP of Products over the companies 10 year growth phase to $1B in revenue and the subsequent sale of Cognos to IBM in 2008.
Mr Griffiths joined Cognos in 1998 upon its acquisition of Relational Matters PLC, a data analytics company where he was co-founder and CEO. Mr Griffiths has also held positions in management consulting and in the financial services industry.
Mr Griffiths is a member of the Board of Directors of Lavastorm Analytics and the Board of Trustees of the Anita Borg Institute and also acts as an Investment Board Advisor to Ottawa-based Mistral Ventures and New York-based Bridge Growth Capital. He earned a Bachelor of Science degree in Electronic Engineering with 1st Class Honors from Brighton University in England.
peter.griffiths@mentetech.com
The Scientific Advisory Board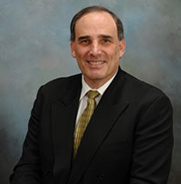 Dr David S. Cantor
Dr David Cantor received his Bachelor's Degree with Distinction in Psychology from the University of Connecticut. His honours work was in the field of neurophysiological correlates of cross modal integration processes in attention deficit disorders. He received his Masters and Doctorate in psychology at the State University of New York (Stony Brook), where his thesis was focussed on quantitative EEG correlates of autism. He most recently received his Postdoctoral Masters of Science in Psychopharmacology from Fairleigh University. Dr Cantor is a Fellow with the American College of Forensic Examiners, National Academy of Neuropsychology, and the Academy of Learning and Developmental Disorders. He is also Former President of the EEG and Clinical Neuroscience Society and has also been accepted for special fellowships including Congressional Fellow of the American Psychological Association and the State of New York Intercampus Fellow in the area of brain research. He has been awarded the Joel Lubar Award for his contributions in the field of Neurofeedback and most recently was elected as President-Elect of the International Society of Neurofeedback and Research (ISNR). More recently, Dr Cantor has been named as president-elect of the International Society for Neurofeedback and Research (ISNR). The announcement was made at this year's international conference in Glendale, Arizona, which the Company also attended, with Dr Cantor taking up office in 2020. The ISNR is a membership organization comprised of experts from many countries and professional disciplines doing neurotherapy, neurofeedback training and research. ISNR supports education and excellence in the field of neurofeedback training and neurotherapy and seeks the validation and acceptance of this discipline by a broad spectrum of society.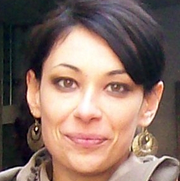 Dr Emanuela Russo
Dr Emanuela Russo joined Neurotech in 2016 as Head of Scientific and Clinical Research. Prior to that, she was Adjunct Professor "Niccolò Cusano" University of Rome. She graduated in Clinical Psychology and has a doctorate in Cognitive Psychology and Psychophysiology from the "Sapienza" University of Rome. Her research interests regarding the brain correlates of attention and perception as well as the neural patterns underpinning cognitive-emotional states. She is specialized in the brain activity and its utilization as a clinical investigational tool for the evaluation of brain dysfunction. She is focused in the identification of biomarkers within broad categories of disorders (anxiety disorders, depression, ADHD, ASD) and how these indices can be remarkable in the prediction of treatment outcomes and in the development of neuromodulation interventions. In 2012, she received the 'Best Young Researcher' award at the IOP Congress in Pisa (Italy). She has held various positions as lecturer and Adjunct Professor since 2008. She has also been a reviewer for several scientific journals.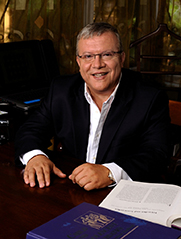 Dr Tanju Surmeli
Dr Tanju Surmeli received his Medical Doctor degree from Dokuz Eylül University in Izmir, Turkey. He completed two years obligatory service for the Turkish Government and army service as a lieutenant. Dr Surmeli attended Harvard Medical School's Global Clinical Scholars Research Training Program and completed a Research Fellowship in EEG and psychopharmacology at New York Medical College. He did his post-doctoral training in Family therapy at the Ackerman Institute for Family Therapy, worked at the Manic depression Foundation and Colombia-NYSPI under Prof Ronald Fieve and learned hypnosis at the Milton Ericson Hypnosis Institute. Dr Surmeli did his residency training in Psychiatry and Neurology at University of Connecticut/Institute of Living, Yale, and University of Texas, San Antonio. He is a board and ECFM certified psychiatrist. His associate professorship application is under reviewal by the Turkish Higher Education Board's appointed jury for works reviewal. In 2001, he founded the Healthy Living Polyclinic and is also the founder of the Biofeedback, Neurofeedback and QEEG/ERP use in Psychiatry Foundation. He is the only BCIAC-EEG certified psychiatrist in Turkey.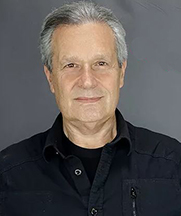 Dr Evian Gordon
Dr Evian Gordon is the Executive Chairman of Brain Resource. He established an "Integrative Neuroscience" approach, grounded in the use of standardized methods across multiple types of brain data in a single platform, with over a million datasets. He founded the Brain Resource Company that created the first standardized international database on the human brain (over 300 publications). The database is the asset which shapes the development of MyBrainSolutions.com and TotalBrain.com for brain health and peak performance, used in Wellness Programs in more than 30 Fortune 500 Companies and more than 600,000 employees (including Boeing, AARP, Cerner). The first genetics test using this methodology (in 1700 patients) for treatment prediction in depression, is currently being completed for potential use in clinical practice. Based in San Francisco, Dr Gordon has published more than 300 scientific papers and two books (Integrative Neuroscience and The Brain Revolution).